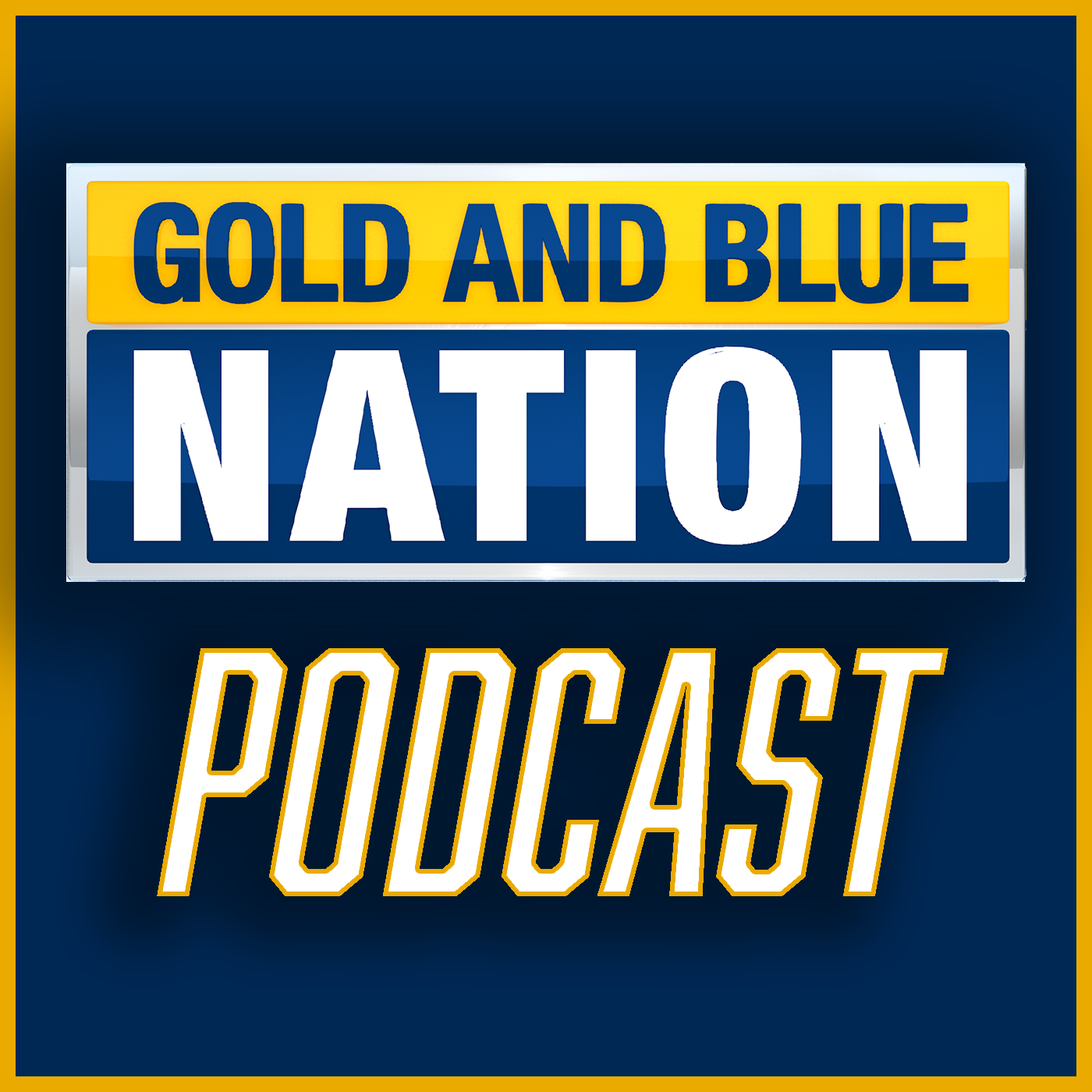 Very frequently in college football games, turnovers tell the story. Saturday against UCF, the Mountaineers controlled the narrative. WVU turned four takeaways into 21 points off turnovers in a 41-28 victory over the Knights. Nick Farrell and Kevin Redfern assess West Virginia's play in the latest episode of The Gold and Blue Nation Podcast. 
Garrett Greene is playing some of the best football of his career.
Over the past three weeks, Greene has had the two most-prolific passing games of his time at West Virginia, and two of his best rushing performances, as well.
He has successfully returned from an ankle injury that sidelined him earlier this year. However, the injury momentarily resurfaced in the second quarter of West Virginia's 41-28 win over UCF on Saturday.
Greene opened the scoring in Orlando with a six-yard rushing touchdown on the Mountaineers' first drive. The reaggravated ankle injury didn't slow him down, either.
"Everybody in that locker room, they put in so much. Between the offensive lines, wide receivers, running backs, tight ends, the whole defense, special teams, everybody, they put in too much for me to let a little ankle take me out," Greene said after the win.
The Tallahassee, Florida native tallied 37 of his 55 rushing yards in the second half. He also added two more rushing touchdowns after halftime, both of which gave the Mountaineers a 10-point lead at the time.
With three rushing touchdowns on the day, Greene became the first Mountaineer QB to record three or more rushing TDs in a single game since Pat White in 2008. White accomplished the feat three times — twice in 2006 and once more as a senior in '08.
Greene and White are the only West Virginia quarterbacks to rush for three or more scores in a single game this century. With his one-yard rushing touchdown at the start of the fourth quarter, Greene became only the fourth WVU quarterback since World War II to make three ground trips to paydirt in one game. Jeff Hostetler (1982 vs. Richmond) and Fred Wyant (1954 at William & Mary) are the others, along with White.
"I love his toughness. And I mean this, we've got a shot every week because of him," head coach Neal Brown said of Greene. "Every game we play, he's going to give us a shot to win the game."
With his performance Saturday against the Knights, Greene became only the seventh player with at least 200 pass attempts in WVU football history to eclipse 1,000 career rushing yards. White, Major Harris, Rasheed Marshall, Ira Rodgers, Jarrett Brown, and Skyler Howard are the others.
Greene is also the only player in WVU football history to pass for 350 or more yards in a single game and rush for at least three touchdowns in a single game within the same season. He threw for a career-high 391 yards earlier this month against Houston.
Averaging 57.1 rushing yards per game, Greene is on track to rush for more than 630 yards this season. If he does so, he will finish the regular season with roughly 1,248 career rushing yards. That would move him past Howard and Brown, and put him among the 50 best rushers in Mountaineer football history, regardless of position.
Greene's 17 rushing touchdowns are also tied for the 24th most in program history.