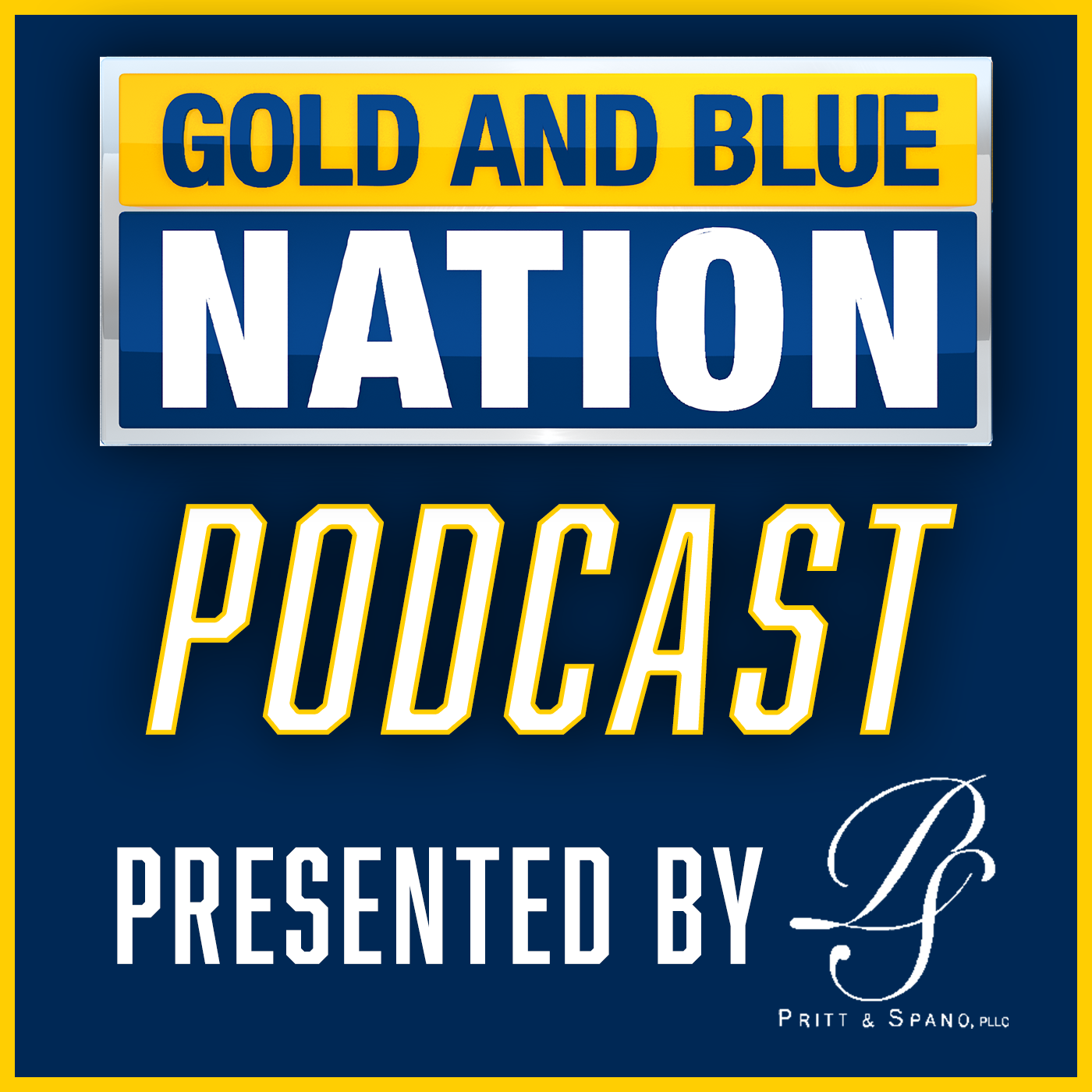 Spring football is in the books at WVU following the Gold-Blue Game. Hosts Nick Farrell and Anjelica Trinone share their takeaways and top performers from the annual spring scrimmage. 
MORGANTOWN, W.Va. — There are two dates in August that WVU defensive back Malachi Ruffin will never forget.
The first is Aug. 20, 2018. That's the day he showed up at Milan Puskar Stadium in hopes of achieving his dream of playing college football.
The Nashville, North Carolina, native wasn't recruited out of high school. He didn't receive any college offers. A few coaches tried to make some calls, including to WVU, but the outcome didn't change.
During that process, Ruffin remembers having a conversation with someone who told him that his future was in Division III. He said Ruffin just wasn't Division I ready.
That exchange made him realize it was time to take matters into his own hands.
"I didn't say anything disrespectful. I looked at him and said okay, that's fine. I'm going to go handle it myself," Ruffin said.
And he did just that.
Ruffin watched players like Tavon Austin, Rasul Douglas, Kyzir White and Karl Joseph come to West Virginia and make a name for themselves. He wanted that same opportunity.
Seeing those players grow into true game-changers made Ruffin believe he could follow that same path in Morgantown.
He started doing his research on the program and decided WVU was the place he was going to take a risk.
Ruffin enrolled in classes, and with no prior communication with any of the coaches, he showed up at the stadium. He competed alongside 40-50 other players at the walk-on tryouts.
By the time it was over, he was one of five who was invited to join the team.
"I was nervous," Ruffin said. "What if I don't make it? I really settled myself and said okay, I can't even think like that. I have to think I am going to make this team. I have to do something that makes myself stand out."
Ruffin used his speed as a way to set himself apart and it didn't seem like it in the moment, but it paid off.
"We did a 40-yard dash. I started slightly late but I guess my catch-up speed to the other three players is what caught the eye of the coaches," Ruffin said.
They asked him to run the 40 again after the tryout was over and the rest is history.
Ruffin redshirted that season and did not see game action in 2019. The following season, he appeared in all 10 games primarily on special teams.
In August of 2021, right before the start of the season, Ruffin was put on scholarship.
The players and coaches were gathered in the team room. Head coach Neal Brown started playing a video on the projector at the front of the room.
Ruffin's parents, Brian and Tylina Gordon, then appeared on the screen. They told Ruffin they were proud of him and his hard work in the classroom and on the field wasn't going unnoticed.
His mother then delivered the news that he was now on full scholarship.
"I was shocked at first. I wasn't expecting it. Seeing my mom and my other family telling me that was a special thing for me. It's something I will always carry with me," Ruffin said. "Sometimes I go back and watch it myself because it was a special moment for me."
Ruffin's family is his motivation. His mother told him long before he started his journey in Morgantown that he always needs to keep fighting. He's carried those words with him ever since to remind himself not to give up no matter the circumstances.
"My first few years it was actually kind of difficult being that I was a walk-on," Ruffin said. "I used those years to really develop myself and make me a better player. I started trying to get more into special teams to get myself noticed because that's something I know would get me noticed by the coaches and gain their trust."
His perseverance led to an opportunity on defense in 2022.
He made five starts at cornerback and led the team in interceptions with three. It's that same quality that keeps Ruffin fighting for the same starting role for the upcoming season.
"I look back and laugh," he said. "I never knew what I was going to get myself into, but sometimes you have to take big risks."