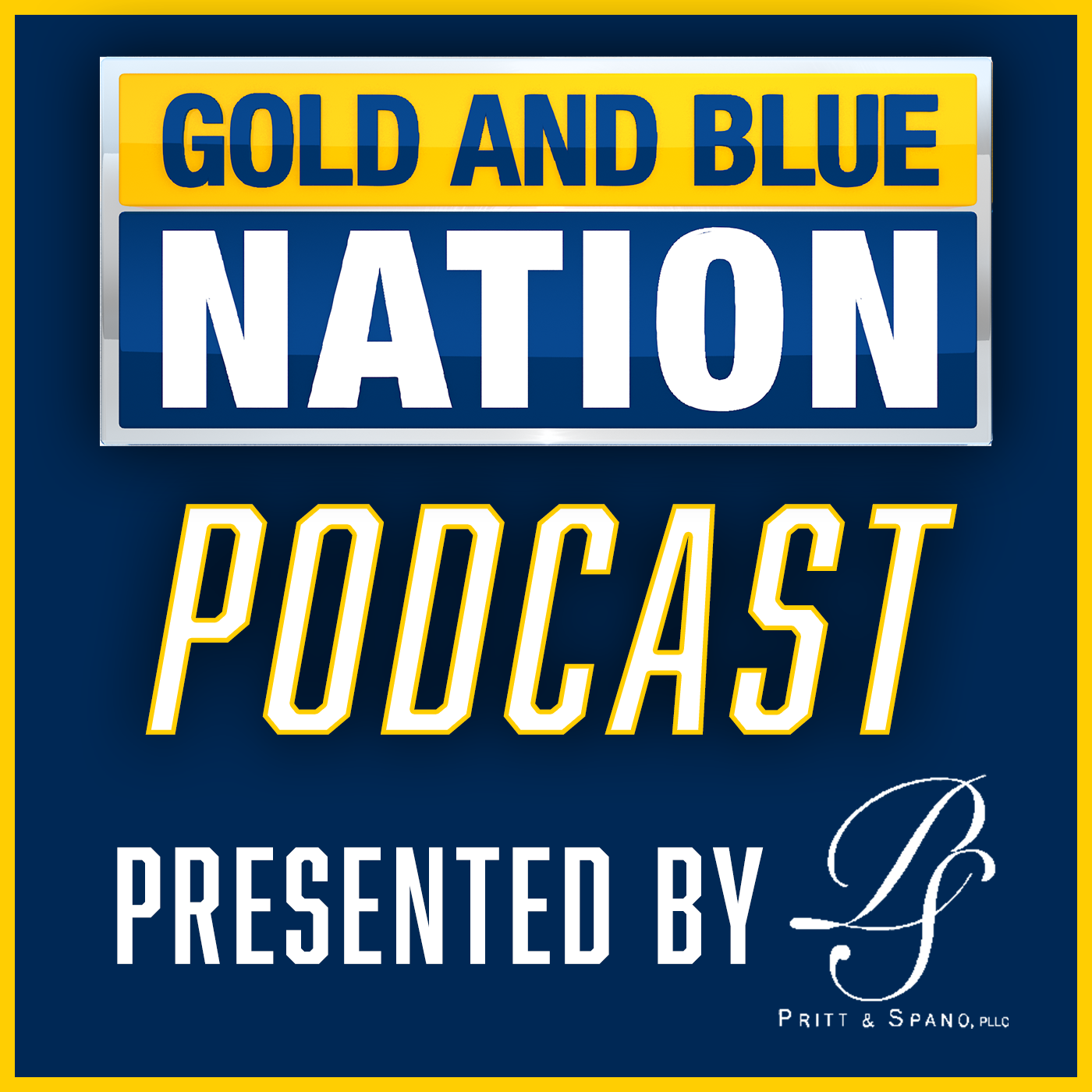 Co-Big 12 regular season champ West Virginia wraps up the regular season in Texas
–
The Gold and Blue Nation Podcast
Nationally ranked West Virginia completed a historic regular season by earning a share of the Big 12 regular season title. How did it happen, and what comes next for the Mountaineers as the postseason begins? Hosts Ryan Decker and Kevin Redfern discuss on this edition of The Gold and Blue Nation Podcast, presented by Pritt & Spano. 
MORGANTOWN, W.Va. — The regular season didn't exactly end how No. 6 West Virginia had hoped. The Mountaineers earned a Big 12 regular season championship for the first time in program history, but are forced to share that honor with two other teams after being swept by Texas in Austin.
The three-game sweep marks the first three-game losing streak for the program since April 30-May 2, 2021, and just the second conference series loss of this season.
Despite the game-to-game outcome of the past three days, this group of Mountaineer baseball players did something no previous group had accomplished since moving to the Big 12.
"That's what we try and do here, is try to do things that have never been done before, and we just did it," skipper Randy Mazey said after Saturday's regular-season finale.
West Virginia was outscored 29-9 over the three games against the Longhorns. The Mountaineer pitching staff struggled, while the lineup was held to its lowest run production of any three-game stretch this season.
Unable to collect a win against Texas, West Virginia remains one win shy of tying the program record for victories in a single year. The Mountaineers also finished one win shy of winning the Big 12 regular season championship outright and may have squandered a chance at locking up a top-eight national seed for the NCAA Tournament, though that remains to be seen.
The final weekend didn't go their way, but Mazey isn't letting that cloud all of the success his team has enjoyed this spring.
"We can't let one weekend change how we feel about the season we've had," Mazey said. "It was an incredible regular season, arguably the best in the history of the program. And I'm really proud of our team and our coaches for what we've accomplished."
With Texas, Oklahoma State, and West Virginia all finishing the regular season with 15-9 conference records, it marks the first time in Big 12 history that three teams shared the Big 12 baseball regular season title. Due to the Big 12's tiebreaker policy, West Virginia slipped from first to third place in the final standings and earned a No. 3 seed for the Phillips 66 Big 12 Championship.
The Mountaineers will face Texas Tech on Wednesday, beginning at 8:30 p.m. ET on ESPN+.
Asked what he will tell his team, which will look to bounce back against a Red Raiders team they just faced one week ago, Mazey said it's about finishing what they've started.
"Season number two starts right now," the WVU head coach said. "We've had an incredible regular season, but we got to finish the job now."