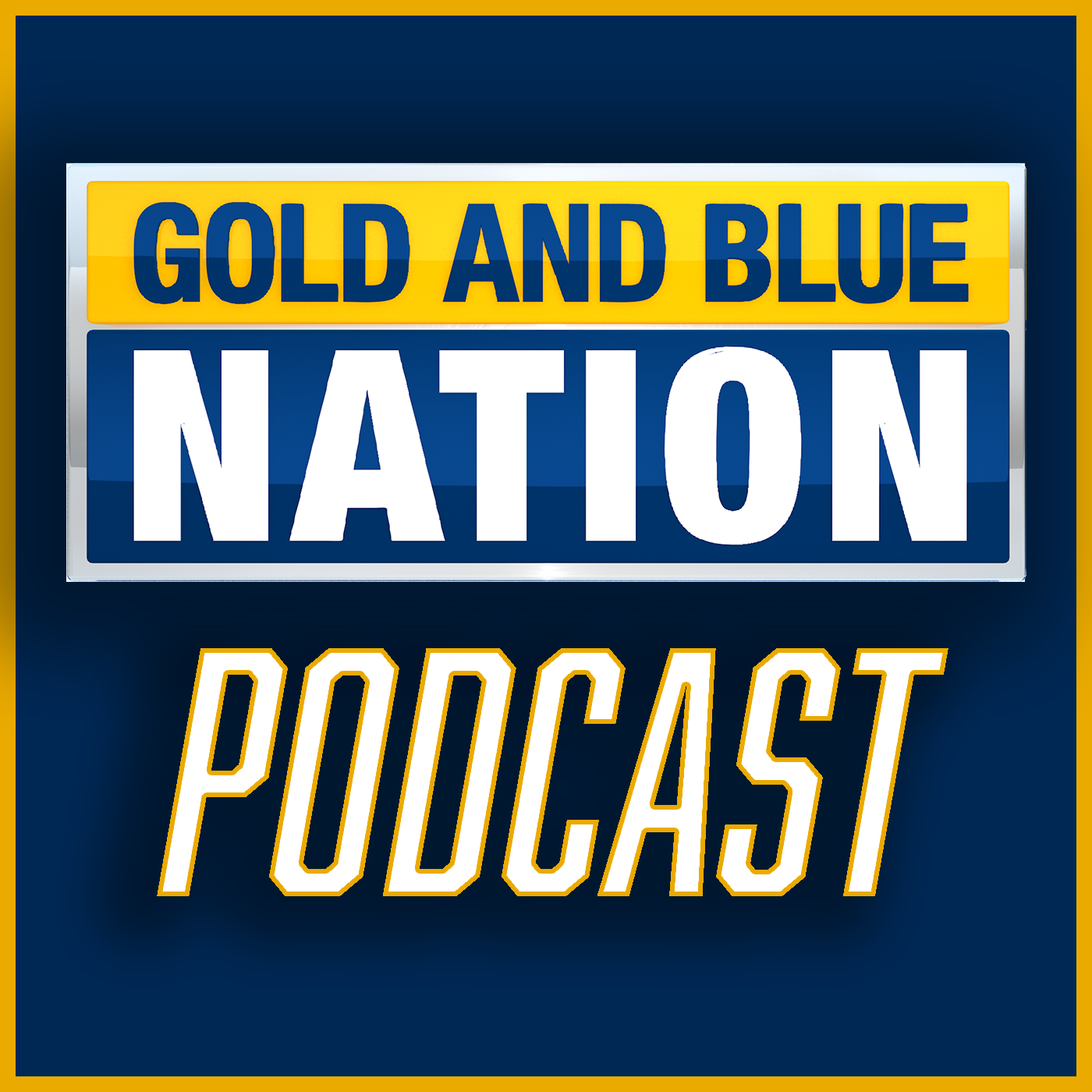 Under fourth-year head coach Dan Stratford, the Mountaineers have climbed higher than they've ever climbed before. They're preparing to take on Clemson Friday night in the first College Cup semifinal appearance in program history. Nick Farrell and Ryan Decker get you ready for the action in Louisville and share their keys to the matchup with the Tigers. Stick with Gold and Blue Nation for complete coverage of the College Cup. 
"The game should have never come down to a Hail Mary, and I felt strongly about that right after the contest, and even more so after watching it four or five times." – Neal Brown
MORGANTOWN, W.Va. — Twelve seconds changed a lot. The final 12 seconds of Thursday night's game between Houston and West Virginia was all it took for the Cougars to snatch a fifth-straight victory right out of the hands of the Mountaineers.
WVU head coach Neal Brown maintains the game's final play — a 49-yard Hail Mary pass from Donovan Smith to Stephon Johnson Jr. — was not the reason the Mountaineers lost. He also reiterated Monday that Garrett Greene's unsportsmanlike conduct penalty was also not what caused West Virginia to lose in the Space City.
Though, the Hail Mary sticks out. It will be the play fans remember most, unfortunately for Martinsburg, West Virginia native Hudson Clement, who scored from 50 yards out on 4th and 10 just a few moments prior.
"I saw the ball in the air and said, 'We lost,'" Brown said moments after the game on Saturday. "As soon as I saw the ball go up in the air, I knew it."
WVU didn't have a Hail-Mary-specific defensive unit on the field for the final possession. According to Brown, the Mountaineers deployed their regular defensive package for multiple reasons. One was that West Virginia coaches knew Houston could run up to two plays with seven seconds left on the clock. Another was that WVU did not have its full lineup of players available for its "last-play grouping," according to Brown.
Those injuries also forced West Virginia to not drill the Hail Mary situation last week in practice. WVU does not believe in putting offensive players deep on defense in late-game situations.
"Our best defensive guys are our best vertical guys now, anyways," Brown said Monday. "Bottom line, we didn't execute."
Houston ran two plays on its final possession.
Speaking Monday, defensive coordinator Jordan Lesley noted it wasn't the game's final play that concerned him the most.
"Really, from my perspective, if [there's] anything that I would look back and do differently, it's the play before," said Lesley. "It's understanding, in that situation, right where we needed to be, instead of being a little further [back]. You look back, it's really a fundamental and technical issue."
WVU anticipated the right-handed throwing Smith to look to that side of the field on the play. The Mountaineers had a linebacker drop back in coverage on that side. Instead, Smith looked toward the Cougars sideline and completed an eight-yard pass to move Houston from its own 43-yard line to the 49-yard line of West Virginia.
Lesley offered, though, that "27 different plays" impacted the outcome of the game in addition to the Hail Mary.
However, it is the final play that football fans can't stop talking about. Smith had time to roll to his left, set his feet, and fire a pass downfield.
Smith having the time to move out of the pocket and set his feet is one of Brown's biggest points of contention with the play.
"If I had to do anything over again, is we would have just pressured. We would've pressured," said Brown. "We three-man rushed it. [I] probably would've brought five."
Junior defensive lineman Edward Vesterinen was one of the three away players who did apply pressure. Vesterinen was the closest to getting a hand on Smith before he escaped the pocket.
"My job was to collapse the pocket and make the QB uncomfortable, make him move," said Vesterinen. "I think I did my job, but there's many things, it wasn't just the last play that we lost."
It appeared the Finnish pass rusher was held on the play, though it was not called on the field. His parents, especially his mother, watching at home thought the game was over while the football was still in Smith's hands as the game clock struck 0:00. Vesterinen later had to explain that was not the case.
"The first thing I did when I went back to the locker room, I looked at my phone, and then I saw her text, she texted me congrats on the win," said Vesterinen. "The next text was 'Oh, I'm sorry.' It was painful, but you got to live, that's life."
Fifty-six yards away from Vesterinen, an ill-timed jump may have been the difference in Smith's pass being completed versus batted down or intercepted, and the outcome of the game being a Houston victory versus a WVU road win.
Brown on Saturday and Lesley on Monday both noted West Virginia's defensive backs jumped too early on the Hail Mary. In both coach's opinions, Hershey McLaurin and Anthony Wilson had already reached the apex of their jump, and were on the way back down when their hands made contact with the football. That allowed the ball to go back up in the air, and then fall into the hands of Johnson Jr., who just a second or two prior had gotten his feet tangled with Marcis Floyd.
At 4-2 overall, and 2-1 in the Big 12, one game is no cause for panic inside the Puskar Center. West Virginia is adamant about forgetting the loss and looking ahead to its next opponent.
But there are lessons to be learned in defeat. It's a new situation for Brown and his staff to teach in meeting rooms for the rest of this year, and years to come.
"We do a lot of Hail Mary practice, but we usually do it in a one-play sequence, where there's a dead ball, where you got an opportunity [to make adjustments]," said Brown. "So, yeah, I think you reevaluate. Yes. So, for sure, moving forward, we'll have to practice that with two-play series. You live and learn."