West Virginia loves to get on base. Well, every ball club does of course, but the Mountaineers truly thrive once they get there.
As one of the best base-stealing teams in the country, WVU has been able to get its men in scoring position with relative ease, leading the Big 12 with 139 steals. A lot of the time, though, those men stay stranded on the base paths, leaving a run unscored for the Mountaineers.
Statistically, Randy Mazey's squad is in the middle of the Big 12 pack when it comes to left-on-base percentage. WVU has stranded 61.01 percent of its ducks on the pond — not nearly as poor as Kansas (64.73 percent), but not as efficient as Texas Tech (55.35 percent).
While WVU's LOB mark isn't nearly the biggest issue in the league, those runs can make a huge difference as WVU fights its way to the top half of the league standings.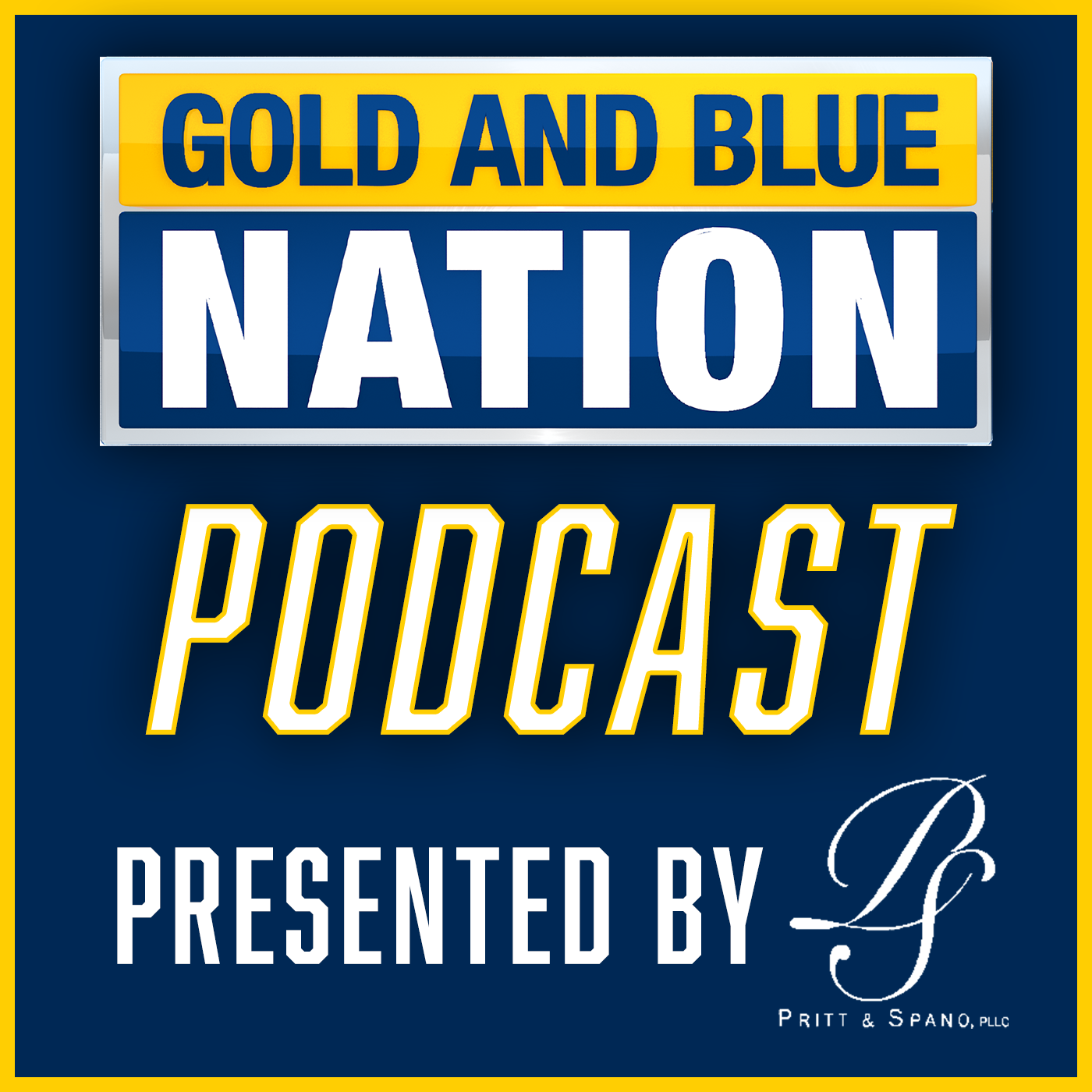 West Virginia's bats were on fire in Kansas this weekend, smashing 10 homers as the Mountaineers won its third Big 12 series of the season over the Jayhawks. Next week, though, they have a big test when they welcome the biggest bats in the league to the Mon' in the struggling — but still formidable — Texas Longhorns. Will West Virginia take the 'Horns down, just like they've done throughout their time in the Big 12? Ryan Decker and Sam Coniglio take you through WVU's exciting three-game series against KU, then look ahead to what is sure to be a fireworks display at a packed house in Morgantown to start May.  Subscribe on your preferred podcast platform to have future episodes delivered to you. Gold and Blue Nation is the local leader for Mountaineer sports news, producing comprehensive coverage on TV and online. Download the free Gold and Blue Nation app via your preferred app store so you're never more than a touch away from our WVU sports reporting, highlights and archived shows.
That percentage shot up in the second part of April. In its last six games, WVU left an average of 8.3 runners on base, twice leaving 10 men on the paths. In the series opener against Oklahoma State, WVU scored one run and left seven runners in play, losing to the Cowboys 2-1. It was a similar story in Wednesday's win against Charleston when WVU stranded 10 in a one-run victory.
"You win games by getting hits with runners in scoring position, that's what we didn't do [against Charleston], and to be honest with you, we haven't really done that a whole lot this year," Mazey said. "We beat Kansas the other day by hitting three solo homers with two outs and nobody on base."
For Mazey, it's a matter of his players' mentality. He says his players have been taking too many pitches in those high-pressure situations, which can run up the count in favor of pitchers.
But players still need the edge to perform in that clutch situation if their team is going to win.
"It's just like being on the free-throw line with the score tied with a minute to go, there's a little more at stake when guys are in scoring position, and sometimes that situation gets to kids," Mazey said. "You want to look for the guys who can really calm themselves down and get hits regardless of where people are."
On Wednesday, that guy was McGwire Holbrook, who knocked in the walk-off RBI single, sending JJ Wetherholt home from second base.
The Mountaineers are going to need as many runs as they can get if they are going to make a jump in the league standings. They have scored 281 runs this season — the second-lowest total in the Big 12, and 98 fewer than Texas, its upcoming opponent and the second-leading scorer in the conference.
Mazey knows this and wants a sound series of baseball from his players.
"If we get a guy on second and third base with one out, we need to find a way to get those guys in," Mazey said. "We can't leave guys on base, we can't make errors, we can't get caught stealing, we have to play really, really good baseball this weekend."