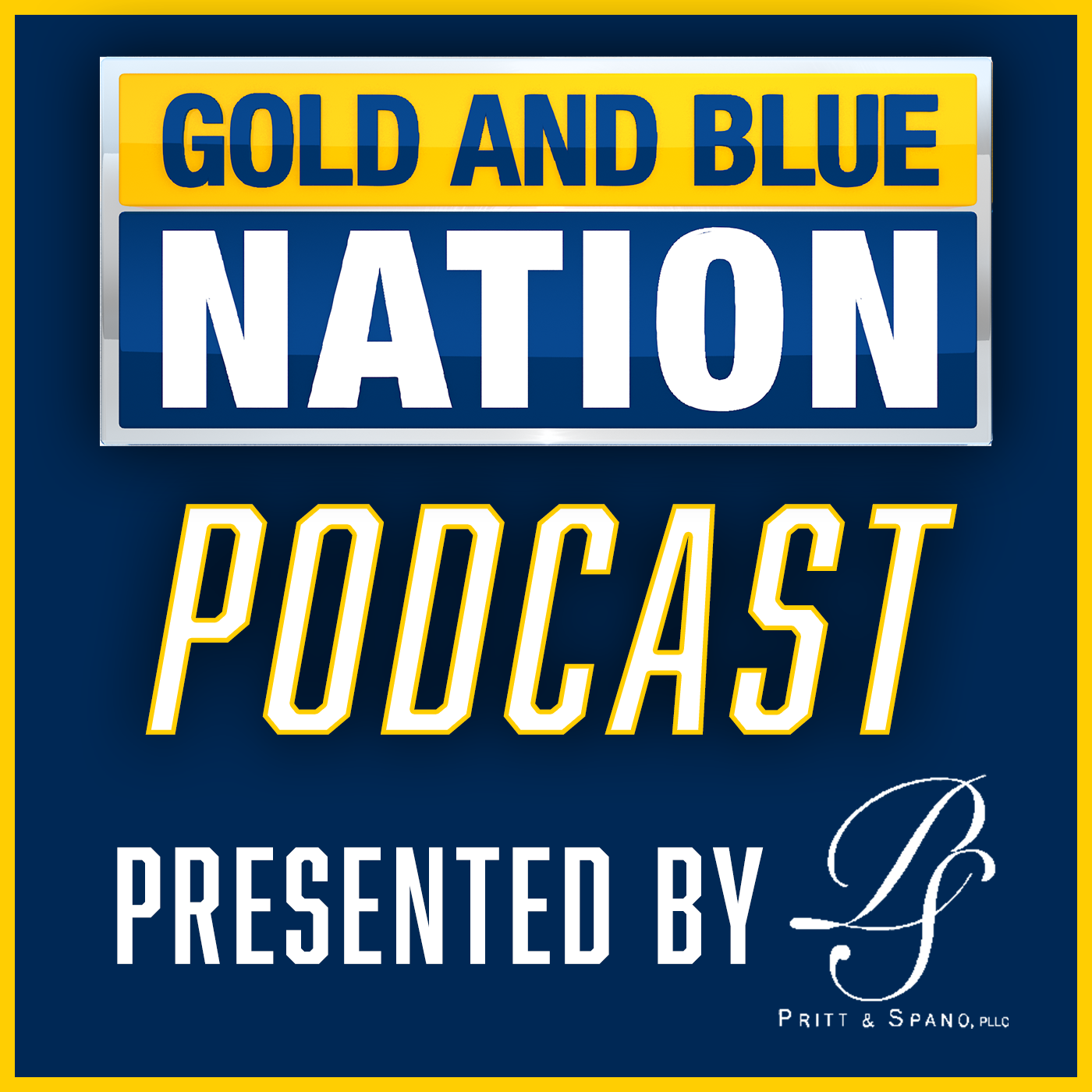 From coaching staff revisions to recruiting, head coach Neal Brown is approaching every facet of his job with the mindset that WVU must improve in 2023. During an offseason press conference, Brown, who is entering his fifth season at the helm, explained the logic behind coaching staff changes on offense, the reason why he hasn't made changes on defense and shared his thoughts on incoming transfers who have already joined the team.  On this edition of The Gold and Blue Nation Podcast, presented by Pritt & Spano, hosts Nick Farrell and Ryan Decker react to the head coach's comments. 
MORGANTOWN, W.Va. — With Tony Mathis and CJ Donaldson leading the way, West Virginia's running game experienced its most-productive season since 2016 last year.
While the run game flourished from a numbers standpoint, the offense as a whole did not perform well enough to meet Neal Brown's standards.
He gave his thoughts on the offense Monday, which ultimately, he said, came down to the Mountaineers not executing well enough in what he calls the three E's.
Errors. Efficiency. Explosive plays.
"To me, those are kind of, from what we've got to improve at, those three E's," Brown said.
In terms of errors, West Virginia committed 18 turnovers and averaged nearly 6.5 penalties per game last season. WVU quarterbacks threw 12 interceptions, while ball carriers turned the ball over six times. Players committed a total of 77 penalties for 636 yards.
Comparitavely, Mountaineer opponents committed eight fewer turnovers and five fewer penalties than WVU.
"We got to eliminate the errors — too many turnovers and too many penalties on the offensive side of the ball," said Brown, who added that WVU needs to do a better job of creating errors from opponents on defense.
When it comes to efficiency, Brown pointed to an analytic known as "P&10." It's a metric that, according to Brown, measures a team's production on the first play of each series.
In the head coach's eyes, that number was not good enough.
"We've got to be much more efficient (on our first play in a series), and then on third-and-medium," said Brown. "And the third E is explosives. We regressed in that, we had been kind of steadily building, we regressed in that a year ago."
As for explosive plays, there are many ways to categorize what is and isn't one. For consistency purposes, any play that traveled at least 20 yards counts as an explosive play.
In 2022, the Mountaineers recorded 52 explosive plays on offense: 36 through the air, and 16 on the ground.
In 2021, WVU's offense recorded 58 explosive plays. The year prior, it tallied 50 in two fewer games than a normal season. In Brown's first season, WVU's offense tallied 46.
So, Brown was spot on. The offense had been trending in the right direction in terms of explosive plays over the past few years before plateauing last season.
"Last fall was really the first point where I felt really good about our personelle from an experience and a talent level, where I really felt like we could compete week in and week out against the top of our league," Brown said speaking of the offense. "And we just didn't do that. We didn't give ourselves enough chances."