This is an archived article and the information in the article may be outdated. Please look at the time stamp on the story to see when it was last updated.
Discovering small bites or itchy patches on your skin is usually the first sign that little critters might be crawling over your surfaces. While the culprit could be one of many different kinds, it's likely to be fleas if you have pets.
This serious problem can have long-lasting effects on everyone in your home. Getting rid of fleas isn't as simple as just ignoring the issue until they move along, and you'll need some industrial-strength tools other than a pet vacuum to clean your house.
In this article: Wondercide Flea, Tick and Mosquito Spray, Adams Plus Flea And Tick Spray and Aspectek Sticky Dome Flea Bed Bug Trap.
Fleas: the what, where and how
Found in almost every corner of the globe, the order Siphonaptera more commonly goes by the name "fleas." They're tiny insects, not much bigger than a pinhead, and there are around 2,500 species that live as external parasites. Even though they are flightless, they have a powerful way of getting around.
Their long back legs are strong enough to propel them 7 inches into the air to cover around 13 inches with each leap. Relative to body size, this survival mechanism makes them the second-best jumpers of all known animals.
Fleas thrive on warm-blooded vertebrates, such as cats, dogs and humans. However, not all fleas can feed on animals and humans alike, as some prefer an exclusive host. The most common found in American homes are cat fleas (Ctenocephalides felis), which bite cats and dogs.
The red, itchy marks not only annoy the host, but fleas can harbor serious illnesses. They are vectors for viral, bacterial and rickettsial diseases and infamously spread the bubonic plague. Fleas can lay up to 50 eggs a day, but unlike in the 14th century, today there are excellent ways to rid your home of fleas.
Best products for getting rid of fleas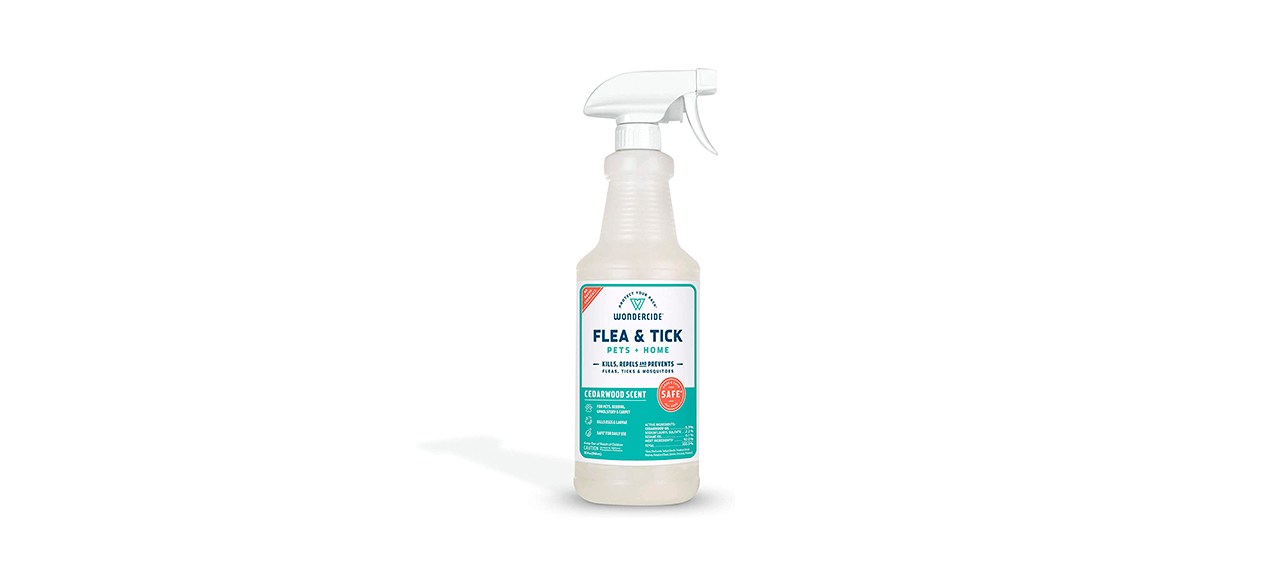 Wondercide Flea, Tick and Mosquito Spray for Dogs, Cats, and Home
This flea and tick spray uses natural essential oils to kill, repel and prevent up to 98% of fleas, ticks and mosquitoes. The strong formula eliminates fleas in all stages of their lifecycle, is safe to use around pets of all ages and can be sprayed on carpets, furniture and bedding.
Where to buy: Sold by Amazon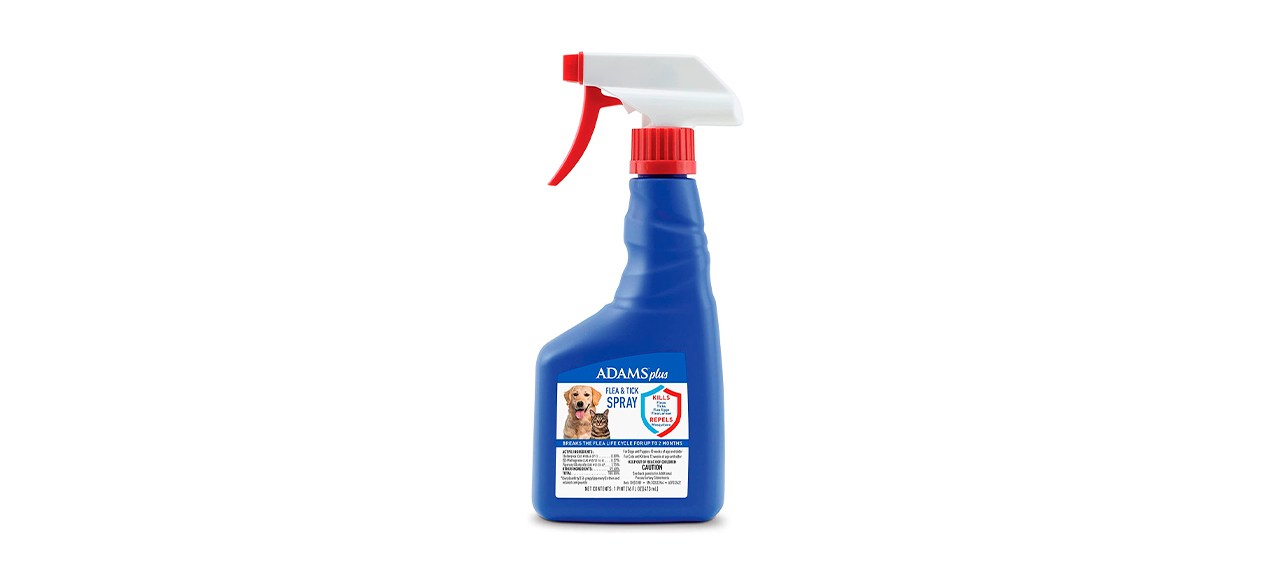 Adams Plus Flea and Tick Spray for Dogs and Cats
This flea solution in a handy 16-ounce squirt bottle kills flea eggs laid on animals and also repels mosquitos. It is strong enough to ward off deer ticks and is suitable for dogs older than 10 weeks and cats older than 12 weeks. It controls fleas' reproductive cycle for up to two months.
Where to buy: Sold by Amazon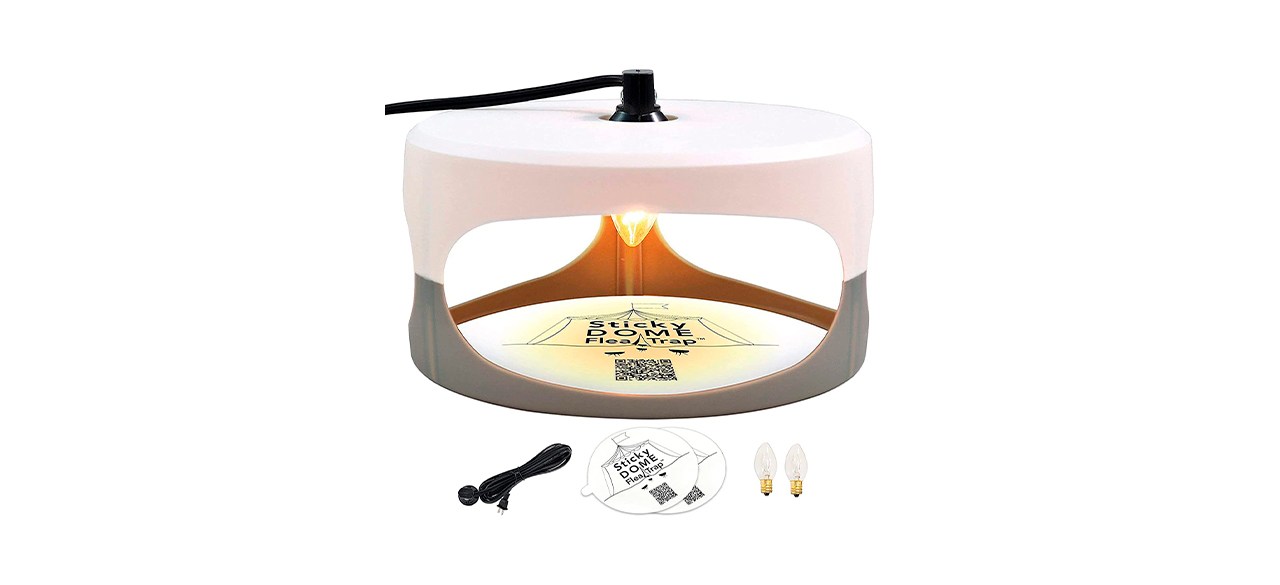 Aspectek Sticky Dome Flea and Bedbug Trap
If you don't want to spray a liquid around your house, this flea trap is an excellent alternative. The natural, odorless glue trap attracts fleas and prevents them from moving or reproducing. It is safe to use around animals and kids and plugs into a standard outlet socket. Once the fleas are trapped, you simply remove the sticky paper and throw it away.
Where to buy: Sold by Amazon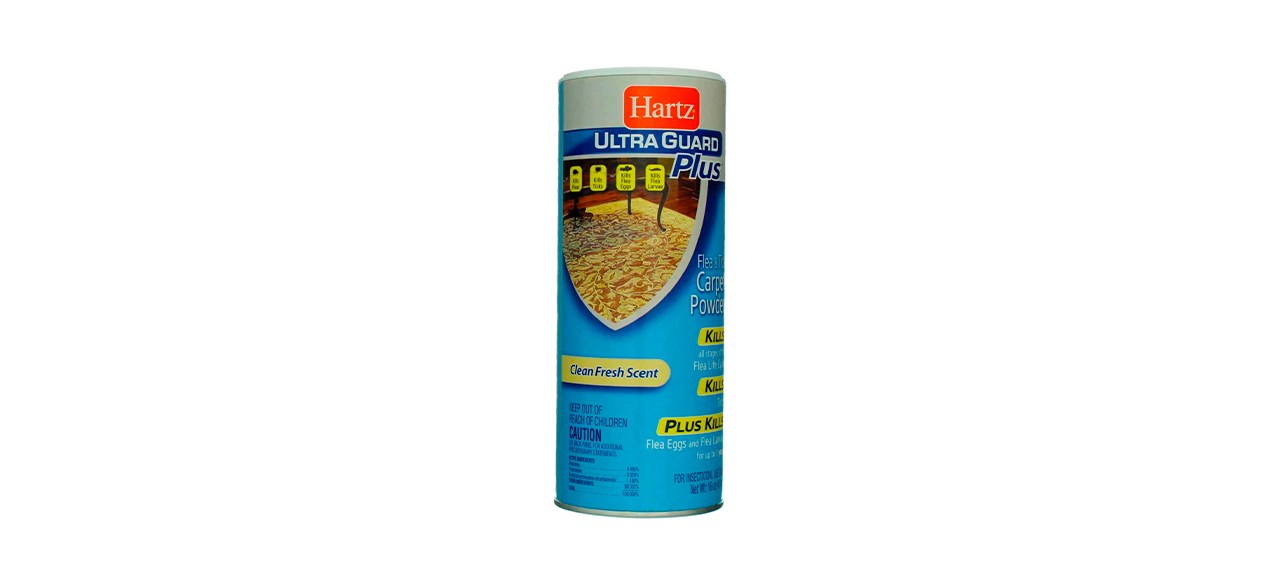 Hartz UltraGuard Plus Flea & Tick Carpet Powder
This fresh-scented powder is perfect for spreading on carpets and furniture and kills fleas for up to 30 days. The residual powder remains active on surfaces to prevent re-infestation by killing flea eggs and larvae for up to a year. It comes in a 16-ounce can and also kills ticks.
Where to buy: Sold by Amazon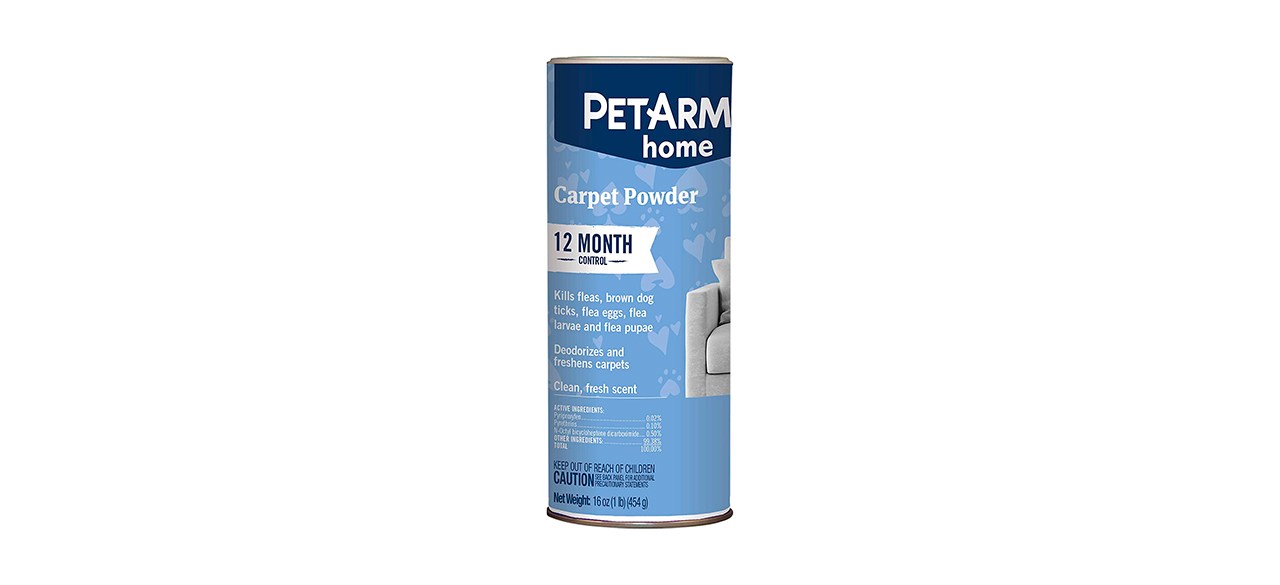 Petarmor Home Carpet Powder for Fleas and Ticks
This 16-ounce can of carpet powder effectively kills fleas, brown dog ticks, flea eggs, larvae and flea pupae for up to one year. The powder has a fresh scent incorporating a pet odor eliminator, making it perfect for keeping your house clean. It is also available in a 16-ounce carpet spray bottle.
Where to buy: Sold by Amazon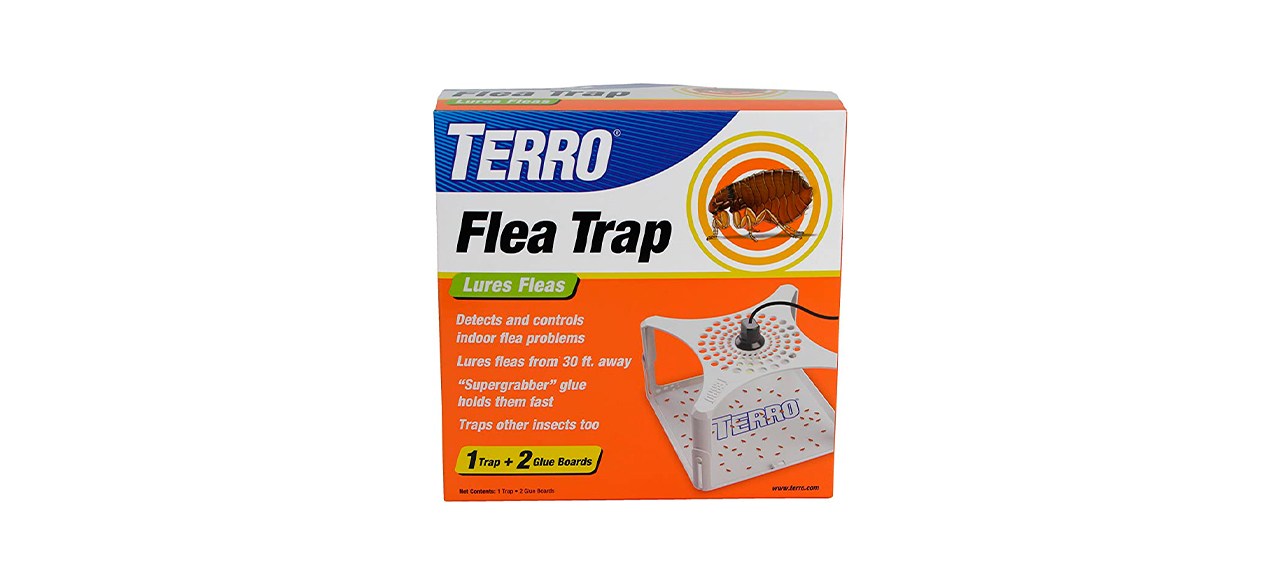 Luring fleas and other creepy crawlies from up to 30 feet away, this electrical-light trap uses warmth as an attractant to mimic a warm-blooded host. Once they enter the square trap, they are immediately stuck to the SuperGrabber glue board. The board must be replaced once a month for effective flea and insect control. The plastic trap comes with one replaceable lightbulb, an electrical cable and two SuperGrabber glue boards.
Where to buy: Sold by Amazon
Want to shop the best products at the best prices? Check out Daily Deals from BestReviews.
Sign up here to receive the BestReviews weekly newsletter for useful advice on new products and noteworthy deals.
Charlie Fripp writes for BestReviews. BestReviews has helped millions of consumers simplify their purchasing decisions, saving them time and money.
BestReviews spends thousands of hours researching, analyzing, and testing products to recommend the best picks for most consumers.
Copyright 2023 BestReviews, a Nexstar company. All rights reserved.