Please Note: The below information is raw data direct from our computer models which have not been edited or corrected by our meteorologists and should be used for planning purposes only. While our models update several times a day, interruptions of data may occur from time to time showing incorrect or outdated information. Time stamps are provided in each graphic to show when they were last updated. Please see our forecast discussions for the most up-to-date forecast. (www.wvnstv.com/weather)
Current Temperature & Wind Chill
Wind Chill Values Next 36 Hours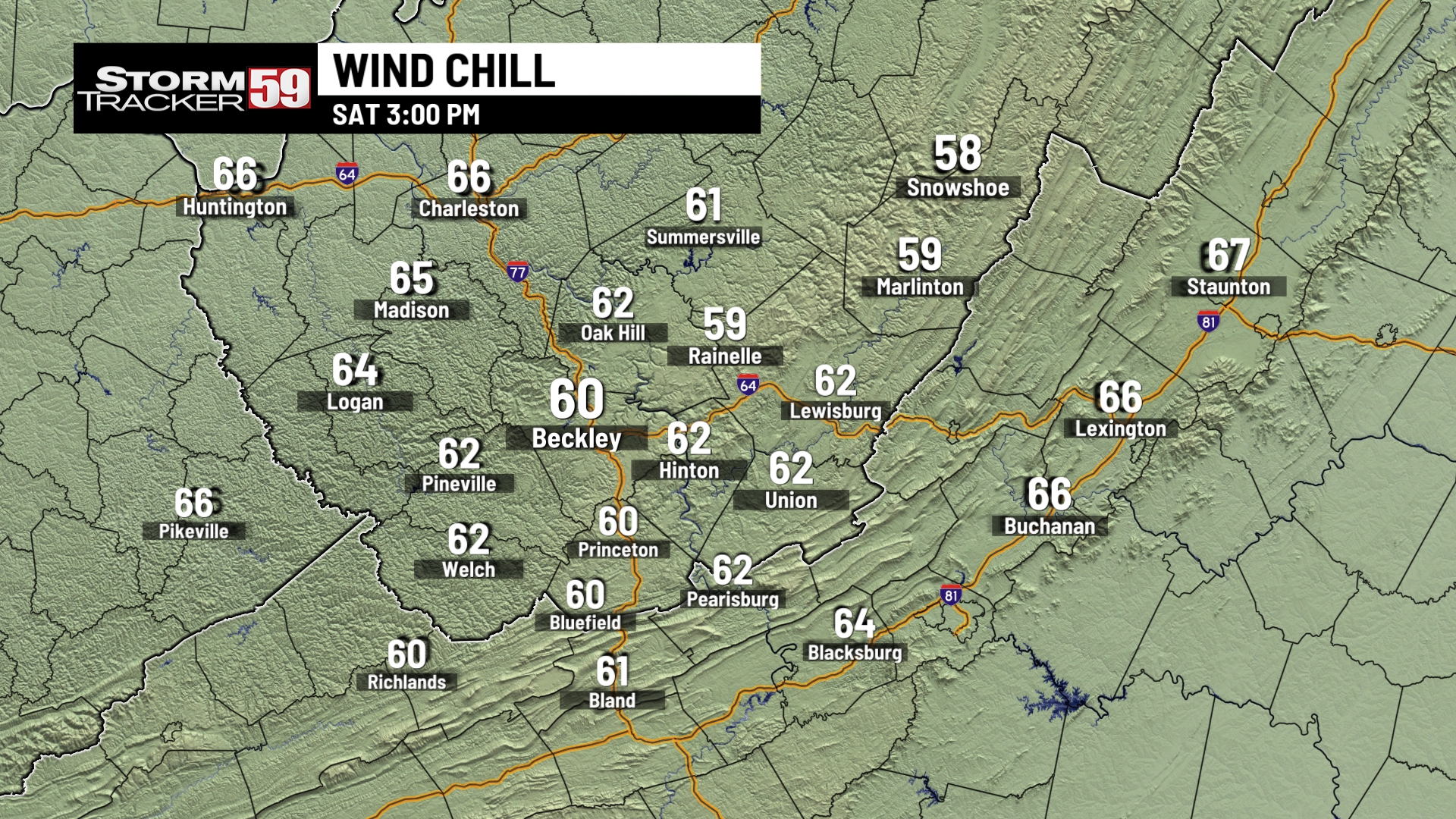 Temperatures shown are wind chill values and not air temperatures which are often warmer. When wind chill values fall below 40 degrees, a color scale will appear on the map. If there is no wind chill, or the value is above 40 degrees, the map will appear blank. Wind chills below 40 degrees pose a frostbite threat. In extreme cases, wind chills below -10 degrees can result in frostbite on exposed skin in under 15 minutes.
Text Readout of Predictor Wind Chills
The text readout lists the coldest (overnight low at 6am) and warmest (day time high at 4pm) wind chill values of the next 108 hours. Values below 40 degrees can result in frost bite risks. This graphic updates once a day at 6am.
Air Temperature – Highs Next 7 Days
High temperatures over the next 7 days for Beckley, WV are our officially daily forecast borrowed from our 10 Day Forecast. Temperatures associated with this graph are for daytime highs recorded each day around 4pm. Air temps in the 40s could produce cold wind chills if winds for that day are elevated. Air temperatures below 20 degrees can be dangerous for those exposed to them with our without winds.
For a complete look at our daily forecast discussions, check our updated forecast page with further details. Typically updated a few times a day.
If you have any questions about model data, forecast, or requests for data to be added, please reach out to us via email: weather@wvnstv.com